THE YOULISTIQUE is a wellbeing hub with a 360° HOLISTIC approach, where we look at all factors that influence your health and wellbeing – from nutrition to mindfulness, relationships, career, movement, family, social life and so much more. It is all about YOU and your individual needs.
We want to help you create an accessible lifestyle around making healthy choices, that is grown up, fun, and sustainable. Because we believe that #healthylooksgoodonyou
Tips, hacks & trends around health & wellbeing
•
Deep-dives on holistic health topics
•
Dedicated programs to help you feel and look your best
•
Coachings & workshops for individuals and companies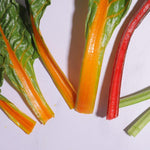 How we will support you
• We want to be your BFFs for all things holistic wellbeing and will stand by your side every step of the way. 

• It is our goal to truly add value and filter all the information that is out.

• We will offer you tools (not rules!) to help you create a state of sustainable & holistic wellbeing for yourself, where you are comfortable, happy and healthy – mentally and physically.
• As we believe in a holistic approach, we will look at all factors that may influence your wellbeing. We are not here to offer a magic pill or another fad diet. We want to uncover the root causes for any imbalances and work on solving them together.

• We will support you on your health journey – with resources and coachings. We are here for you - whether you are looking to improve your overall wellbeing, are dealing with hormone imbalances, skin issues, digestive issues, stress or any other challenge. Let's work on it together!
You can eat all the broccoli in the world, but it won't make you feel happy and healthy as long as you are in toxic relationships, slacking on sleep or are unhappy on your career path.